Educating the public health leaders of tomorrow
At the OHSU-PSU School of Public Health, we know that the decisions society makes today about how we organize ourselves, our resources, our risks and our opportunities will determine the public's health for generations. It is in this larger context that other important factors such as community programs, access to health services and individual behaviors can have a positive effect. That knowledge and belief drives our work in helping to educate the public health leaders of tomorrow — and of today.
APPLY TO OUR PROGRAMS
Take the next steps and apply to our Public Health programs.
Improve lives in your community. Become a part of the next generation of public health leaders.
Apply Now
"My degree in Health Promotion laid a solid foundation for my career. The emphasis on group work and the practical experiences, especially during my practicum, equipped me with valuable skills that I could directly apply in a job setting"
SPH Alumni: Kelly Bennett
,
Division Director, Operational and Data Analytics for the Administration for Strategic Preparedness and Response at the US Department of Health and Human Services
"The MPH program gave me a foundation of technical knowledge, practical skills, and professional connections upon which I've been able to build my career in public health."
SPH Alumni: Emily Henke
,
Executive Director of the Oregon Public Health Institute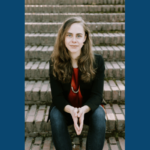 Learning Outcomes
Graduates of the OHSU-PSU School of Public Health are able to recognize the uneven sources of health risk in society, promote approaches and strategies that increase health opportunities for all people, and mobilize resources for social change. Portland is ranked as one of the nation's most livable cities, in part because of the thoughtful innovation dating back decades to build a city that supports good health. And Oregon has been known over the past two decades as a pioneer in exploring public health issues and transforming health systems.
After Graduation
That environment, along with faculty who are national leaders in their areas of expertise, offer students of the OHSU-PSU School of Public Health a one-of-a-kind educational experience. Students at the School of Public Health pursue rigorous areas of study and experience varied and high-quality internships and field work that are important parts of their learning. Graduates go on to begin or advance their careers in health promotion and disease prevention, measurement and monitoring of health and disease, environmental health sciences, physical fitness, gerontology, health policy and more. Our graduates are entering a robust career market – as current public health workers age and retire – and will have opportunities to work anywhere in the world.
Accreditation
The OHSU-PSU School of Public Health is accredited by the Council on Education for Public Health (CEPH), the nationally-recognized accrediting body for schools and programs of public health. The MPH Health Management & Policy program is Commission on Accreditation of Healthcare Management Education (CAHME). The Human Lactation undergraduate certificate is accredited by the Commission on Accreditation of Allied Health Education Programs (CAAHEP). For more information about the School of Public Health's accreditation, please visit the Accreditation page.