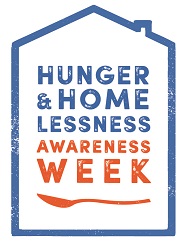 Hunger & Homelessness Awareness Week
In a 2016 student survey, 54% of the respondents reported they experienced food insecurity during the academic year. And nearly 10% indicated concern for safe and secure housing. Knowing more about these issues can help us work towards solutions. This week is all about exploring, informing, and empowering you and other!
For more information and a list of the week's events, click here.