I Am Not Your Data, PT.I: Poetry as Praxis + Illumination for a Public Health of Resistance + Healing
April 21 @ 6:30 pm

-

8:00 pm
I Am Not Your Data, PT.I: Poetry as Praxis + Illumination for a Public Health of Resistance + Healing
6:30pm to 8:00pm, Wednesday, April 21, 2021
Public Health Portland Style is FREE and open to all. Follow the link below to register. The panel discussion will also be live-streamed on OHSU's Facebook page and available for viewing on the SPH website afterwards.
So much of public health is built upon the bodies of the oppressed. Literally. The path to health equity is lined with our samples and specimens—Black, Brown, Indigenous, queer, poor, immigrant, and so on. Bodies broken open in the name of equity. Entire lives, communities, and histories reduced to "n's" and distilled into odds ratios and relative risks. Data. Stories are being written, tales are being told. And we… are being regressed. In this epic of health equity, it is time we interrogate who the protagonists and narrators are. It is time for new dialogues to humanize and (re)center the voice and agency of those most burdened by the social inequity manifest as health inequities. This session will discuss poetry as a site of (re)imagination and remedy, a source of resistance and healing, a mode of reclaiming and restoration, and a necessary format of scholarly discourse of health equity and social justice. Speakers will bring a creative, critical lens on the relevance and power of poetry in (re)creating/reclaiming narratives of health—here, as related to racial health inequities and matters of intersectionality therein. In a time when love and resistance must be simultaneous acts, come hear (and feel) why "poetry is not a luxury."
Moderator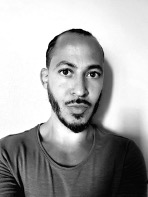 Dr. Ryan J. Petteway is a social epidemiologist and assistant professor in the OHSU-PSU School of Public Health. His applied research integrates social epidemiology, critical theory, decolonizing methods, and CBPR/YPAR to examine notions of place, embodiment, and "placemaking" in community health, making use of information and communication technologies (ICTs) to democratize research and practice processes. He thinks ANOVA GEE would be an interesting choice for a child's name, and is convinced that BDP can tell us more about health than TPB. Dr. Petteway is also an award-winning poet, and is currently developing a book of poetry exploring intersections of structural racism, racialized police violence, public health, and COVID19. His poem "LATENT//Missing", was the first poem published in Health Education & Behavior, and the first work of public health scholarship to use poetry as a format for critical commentary and analysis of structural racism and COVID-19. You can learn more about his research and creative works here.
Panelists
Dr. LeConté Dill is a native of South Central Los Angeles and is currently creating a homeplace in Bed-Stuy Brooklyn. She is a community-accountable scholar, educator, and poet. Dr. Dill holds degrees from Spelman College, the University of California Los Angeles, and the University of California Berkeley. Guided by Black Feminist epistemologies and using qualitative and arts-based research methods, she has a commitment toward transdisciplinary research. Dr. Dill listens to and shows up for urban Black girls and other youth of color and works to rigorously document their experiences of violence, safety, resistance, and wellness. Currently, she is the Director of Public Health Practice and a Clinical Associate Professor at New York University. Additionally, since 2015, she has been a Research Associate at the African Centre for Migration & Society at Wits University in Johannesburg, South Africa.
Cynthia Carmina Gómez is the Executive Director of the Cultural Resource Centers and faculty in University Studies at Portland State University. She has a Master of Fine Arts in nonfiction creative writing and a Master of Science in education. Previously, Cynthia spent a decade directing leadership development initiatives in the Latino nonprofit sector. She is the recipient of the Governors' Gold Award in Civic Leadership and a Fishtrap: Writing and the West Fellow. She is also a co-editor for the literary journal Kithe. Cynthia was born in Camp 52, Arizona, a small migrant community beyond the outskirts of Phoenix, and raised in Yuma on the U.S. Mexico border. A native Spanish speaker, Cynthia is also a dual U.S. Mexican citizen. She moved to Portland in 1993 where she lives with her partner and two children. She enjoys birding, cooking, and documenting the stories of ordinary people's extraordinary lives.