School of Public Health – Transgender Health Symposium
October 18, 2019 @ 12:00 pm

-

5:00 pm
Friday, October 18th, the Portland State of Mind turns to the research,
policy & practice for the health of transgender, gender-non conforming, and
gender-minority individuals and populations in a half-day, three-session
event from noon to five.
Get Your Free Tickets Here
Up to 3 CPH (Certified in Public Health) recertification credits may be earned at this event.
Please note: Photography and recording are not permitted at this event.
Speakers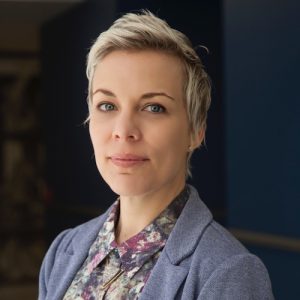 Jae Sevelius, PhD

Jae (they or she) is Associate Professor with the Center for AIDS Prevention Studies (CAPS) in the Department of Medicine at the University of California, San Francisco (UCSF) and a licensed clinical psychologist. As co-founder and principal investigator at the UCSF Center of Excellence for Transgender Health, Dr. Sevelius' community-based, federally-funded research is focused on leveraging data to develop transgender-specific, trauma-informed programs led by trans communities themselves. Their interventions seek to promote sexual health and resilience among transgender people, with an emphasis on serving transgender women of color and those affected by HIV in the San Francisco Bay Area and in São Paulo, Brazil.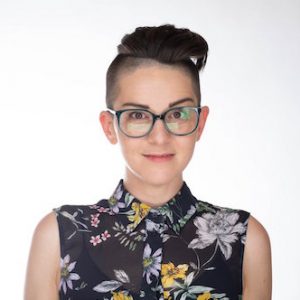 Julia Przedworski
Julia (they) is a Senior Research Associate at the OHSU School of Nursing and a Scientific Advisor & Trainer at Diversity Science. Their work focuses on advancing LGBTQ health care equity in Oregon and nationally. Julia is currently examining medical student and resident preparedness to care for LGBTQ patients, and is developing interventions that increase providers' competence to care inclusively and equitably for trans and queer patients.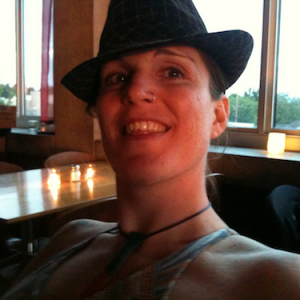 Alexis Dinno
Alexis is transgender, an epidemiologist, and an Associate Professor at the OHSU-PSU School of Public Health. Her research is at the intersection of quantitative methodology in epidemiologic research, social justice & health equity in policy, and urban-scale human ecology. In some of this work she teaches and enacts the just and accurate representation of transgender identity in health research and studying transgender population health.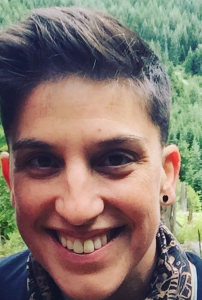 Jae Downing
Jae (they/them/theirs) is an Assistant Professor at OHSU-PSU School of Public Health. Their research focuses on the health of gender and sexual minority populations, and the role of policies in changing access to healthcare for these populations. Some of their current projects include use of gender-affirming care and health of transgender adults and youth in Oregon Health Plan, substance use among gender minority youth in Oregon, and pregnancy and birth outcomes of queer people.
Christina (she/her/hers) is an Assistant Professor in the OHSU-PSU School of Public Health. Her research focuses on reducing HIV and sexual and gender minority health disparities through community-based intervention research. She is currently developing, implementing, and testing several interventions, including a sexual health promotion app for and with transgender women.