More than 150 experienced faculty from diverse backgrounds.
More than 150 faculty members work within the OHSU-PSU School of Public Health. They have a wide range of expertise, from monitoring and assessing health risks and opportunities in populations, to helping build health-supporting social environments through policy, advocacy, and programs. They are educators, advisors, researchers, practitioners and community leaders. They come from backgrounds in quantitative, behavioral, environmental and social sciences, policy and government, exercise and health sciences and anthropology, among many other areas. They all work in collaboration with each other and with community partners, and are especially focused on the training and education of future leaders and practitioners in the public health fields.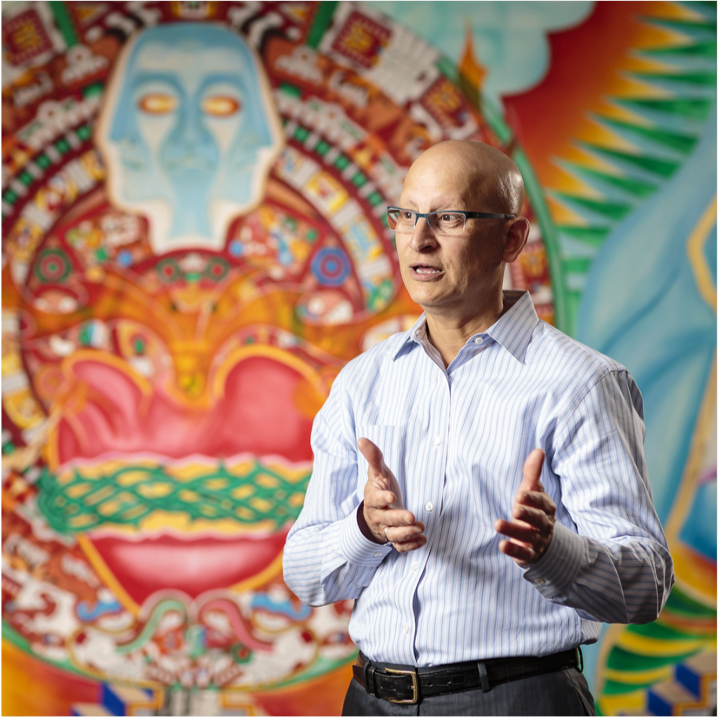 Faculty Directory
Biography
Dr. Alan Melnick has a secondary faculty appointment in the OHSU-PSU School of Public Health as an Associate Professor in the graduate Health Management & Policy and the Health Systems & Policy programs. In this role, his work includes mentoring students and collaborating on research with primary faculty.
In addition to his work in the OHSU-PSU School of Public Health (SPH), Melnick is Public Health Director/Health Officer for Clark County, WA, and Adjunct Assoc. Professor at OHSU's School of Medicine, Dept of Family Medicine. He has served as Health Officer for several counties in OR and WA, including Washington, Clackamas and Cowlitz Counties. He is former Director of the OHSU Joint Residency in Family Medicine/Public Health & General Preventive Medicine and former Research Director at the OHSU Dept of Family Medicine. Melnick is a past Co-Chair of the National Association of County and City Health Officials (NACCHO) Workforce and Leadership Development Committee, former NACCHO Board member, and current member of the National Board of Public Health Examiners.
Dr. Melnick was a 1999 Health Resources and Services Administration Primary Care Policy Fellow and served four years on the Community Level Health Promotion Study Section of the National Institutes of Health. In addition, Dr. Melnick was a year 1993-94 Scholar in the National Public Health Leadership Institute and past Chair of its alumni association, the Public Health Leadership Society (PHLS). Within WA State, he is on the Board of Trustees of the WA State Medical Assoc., member of the Board of Directors of the WA State Association of Local Public Health Officials (WSALPHO) and Chair of the WSALPHO Health Officers Committee. Within Clark County, Dr. Melnick is a member of the Regional Health Improvement Plan Council of the Southwest Washington Accountable Community of Health and member of the Community Board of PeaceHealth Southwest Medical Center. He has also authored two books, numerous other publications and published a third book with three coauthors, "Essentials of Public Health Ethics."
Education, Degrees
B.A., New York University, 1973
M.D., Tufts University School of Medicine, 1977
M.P.H., University of Washington, 1994
Awards and Honors
Washington Association of School Administrators, Columbia River Region, Community Leadership Award, May 2019
Notes
PI:

Anonymous Foundation 2008-13 Anonymous Foundation Effectiveness of Home Based Distribution of Hormonal Contraception for Women at Risk for Unintended Pregnancy
Robert Wood Johnson Foundation2010-11 Planning for Active Walkable Neighborhoods
Northwest Health Foundation 2003-05 Community-based Home Arthritis Mgmnt Program for Seniors (CHAMPS)
National Institute of Child and Human Dvlpmnt2002-2005 R01 (HD042423-01) Effectiveness of Nurse Home Contraceptive Dispensing
Northwest Health Foundation  2002-03 Clackamas Community Health Mapping Engine; Northwest Health Foundation 1998-99 Clackamas Care Clinic

Substance Abuse & Mental Health Services Administration, Center for Substance Abuse Treatment 2002 Opiate Medication Initiative for Rural Oregon Residents (O-MIROR), Role:  Medical Co-Director