More than 150 experienced faculty from diverse backgrounds.
More than 150 faculty members work within the OHSU-PSU School of Public Health. They have a wide range of expertise, from monitoring and assessing health risks and opportunities in populations, to helping build health-supporting social environments through policy, advocacy, and programs. They are educators, advisors, researchers, practitioners and community leaders. They come from backgrounds in quantitative, behavioral, environmental and social sciences, policy and government, exercise and health sciences and anthropology, among many other areas. They all work in collaboration with each other and with community partners, and are especially focused on the training and education of future leaders and practitioners in the public health fields.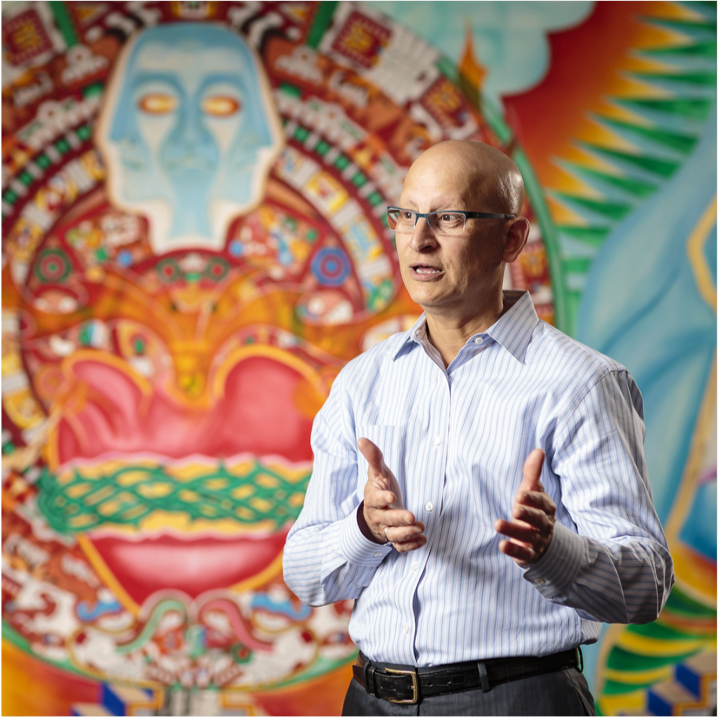 Faculty Directory
Office
South Waterfront – MDYCOMM Suite 135
work
Phone
:
(503) 494-7603
work
Email
:
schwarz@ohsu.edu
INTERNET
Biography
Dr. Eli Schwarz has a secondary faculty appointment in the OHSU-PSU School of Public Health as a Professor in the Epidemiology programs. In this role his work includes mentoring students and collaborating on research with primary faculty.
In addition to his work in the OHSU-PSU School of Public Health (SPH), Dr. Schwarz is Professor and Chair of the Dept. of Community Dentistry at the School of Dentistry (SoD) at OHSU. His present focus is on building Dental Public Health capacity in OR through collaborative efforts between the SoD and community organizations, Oregon Oral Health Coalition and local coalitions, the State Oral Health Program, The Primary Care Organization and by assisting in evaluation of public dental health activity outcomes. He is a member of the Oregon Health Authority Public Health Advisory Board; and Dental Director of the Board of directors, Healthshare of Oregon.
Dr. Schwarz is a Founding Fellow of the HK Academy of Medicine and a Fellow in the specialty of Community Dentistry in the HK College of Dental Surgeons. He is also a Fellow of the American College of Dentists and a Fellow of the Royal Australasian College of Dental Surgeons. Previously, he has held professional positions in Australia (Professor and Dean, Faculty of Dentistry, University of Sydney); in the USA (Executive Director of the American and International Associations for Dental Research (AADR/IADR)); in Hong Kong (Professor of Public Health Dentistry and Dean of Dentistry, University of Hong Kong), and in Denmark (Chief Dental Officer, National Board of Health, and Associate Professor, University of Copenhagen).  Professor Schwarz has a D.D.S. and a Ph.D. from University of Copenhagen, Denmark, and an M.P.H. (Cum Laude) from Hadassah Medical School, University of Jerusalem. In 1987, he was conferred the Royal Order, Knight of the Order of Dannebrog, by Her Majesty Queen Margrethe II of Denmark. Research interests: Oral Health Services Research, Epidemiology, and Preventive Dentistry. More than 100 articles, reports and book chapters, and more than 100 published abstracts and invited presentations.
Education, Degrees
D.D.S., University of Copenhagen, 1972
M.P.H., Hebrew University of Jerusalem, 1974
Ph.D., University of Copenhagen, 1992
F.H.K.A.M., Hong Kong Academy of Medicine, 1993
F.H.K.C.D.S., Community Dentistry Specialist designation, 2007
Awards and Honors
Was conferred the Royal Order, Knight of the Order of Dannebrog, by Her Majesty Queen Margrethe II of Denmark
Founding Fellow, Hong Kong Academy of Medicine
Fellow, Community Dentistry, Hong Kong College of Dental Surgeons
Fellow, American College of Dentists
Fellow, Royal Australasian College of Dental Surgeons
Notes
HRSA (Schwarz, Eli) Increasing Oregon's Oral Health Care Workforce through Innovative Education Models and Prevention Programs 2015-2018