More than 150 experienced faculty from diverse backgrounds.
More than 150 faculty members work within the OHSU-PSU School of Public Health. They have a wide range of expertise, from monitoring and assessing health risks and opportunities in populations, to helping build health-supporting social environments through policy, advocacy, and programs. They are educators, advisors, researchers, practitioners and community leaders. They come from backgrounds in quantitative, behavioral, environmental and social sciences, policy and government, exercise and health sciences and anthropology, among many other areas. They all work in collaboration with each other and with community partners, and are especially focused on the training and education of future leaders and practitioners in the public health fields.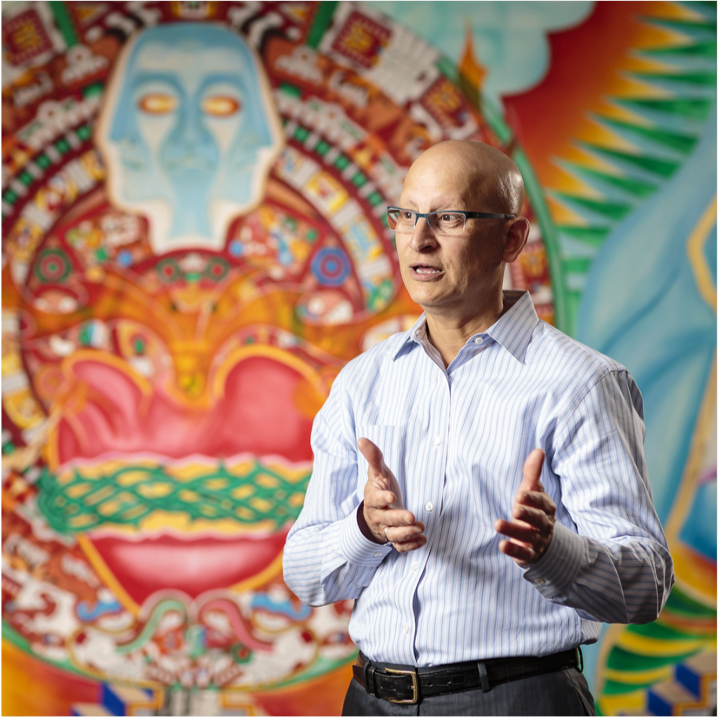 Faculty Directory
Office
PSU – URBN 670L
work
Phone
:
(503) 725-8248
work
Email
:
nwallace@pdx.edu
INTERNET
Biography
Neal T. Wallace is a professor of Health Systems Management and Policy in the School of Public Health. Wallace is a health economist whose research focuses on quantitative evaluation of large-scale health and mental health policy and system interventions using state-of-the-art research designs. Most of his research focuses on state-level policy related to publicly funded physical health and mental health systems. Recent projects include evaluations of Oregon's Coordinated Care Organizations, the state's Patient-Centered Primary Care Home program and implementation costs of integrating primary and behavioral health care in Colorado. He's also researched Medicaid funding changes in California intended to reduce disparities in children's receipt of mental health services.
Before his academic career, Wallace worked in the mental health departments of the states of Washington and New York, developing and implementing innovative public mental health interventions and systems of care.
Education, Degrees
B.A., Political Science, University of Michigan, 1982
M.P.P., Rockefeller College of Public Affairs & Policy, State University of New York at Albany, 1987
Ph.D., Health Services and Policy Analysis, University of California, Berkeley School of Public Health, 1999
Awards and Honors
2011, Faculty Excellence in Research Award, Oregon Master's of Public Health
Notes
Gelmon (PI), 9/2014-9/2016, Oregon Office of Health Policy and Research, "Phase Three Evaluation of PCPCH Implementation" Role: Co-Investigator
1R01MH100001-01, McConnell/Lindrooth (PI), 9/01/12-8/31/16, NIH/NIMH (Common Fund), Evaluating Coordinated Care Organizations, Role: Co-Investigator
70163, Smith/Rissi (PI), 7/2012-6/2014, The Robert Wood Johnson Foundation/State Health Access Reform Evaluation, "Achieving the Triple Aim in Medicaid: Evaluating the Access, Quality, Health and Cost Impacts of Coordinated Care Organizations in Oregon", Role: Co-Investigator
5R21DA031361-02, Wakeland (PI), 6/2011-4/2104, NIDA, The System Dynamics of Pharmaceutical Opioid Misuse, Role: Consultant
Rissi (PI), 6/2012-8/2013, Oregon Office of Health Policy and Research, "Evaluation of the Patient Centered Primary Care Medical Home Model", Role: Co-Investigator
Cohen (PI), 2/2011-2/2015, Colorado Health Foundation, "Evaluation of Advancing Care Together (ACT) Program" Role: Consultant
T08HP22556-01-00, Wallace(PI), 9/2011-9/2012, HRSA, Scholarships For Disadvantaged Students, Role: PI
R01MH083693-01, Snowden(PI), 5/2010-5/2013, NIMH/NIH, "Can Medicaid Benefits Reduce Access Disparities for Minority Children & Youth?" Role: Consultant
1R01DA020832-01A1, McConnell (PI), 9/2007-8/2010, National Institute on Drug Abuse/NIH, Oregon's Parity Law: Comprehensive Parity in Today's Healthcare Environment, Role: co-PI