More than 150 experienced faculty from diverse backgrounds.
More than 150 faculty members work within the OHSU-PSU School of Public Health. They have a wide range of expertise, from monitoring and assessing health risks and opportunities in populations, to helping build health-supporting social environments through policy, advocacy, and programs. They are educators, advisors, researchers, practitioners and community leaders. They come from backgrounds in quantitative, behavioral, environmental and social sciences, policy and government, exercise and health sciences and anthropology, among many other areas. They all work in collaboration with each other and with community partners, and are especially focused on the training and education of future leaders and practitioners in the public health fields.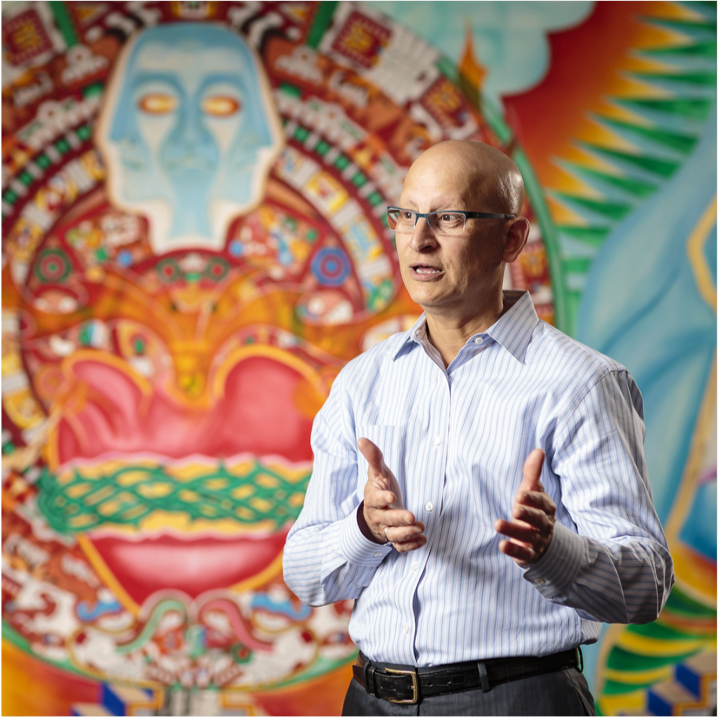 Faculty Directory
Office
OHSU
Oregon Institute of Occupational Health Sciences
work
Phone
:
(503) 494-2501
work
Email
:
olsonry@ohsu.edu
INTERNET
Biography
Dr. Ryan Olson has a faculty appointment in the OHSU-PSU School of Public Health as a Professor in the Environmental Systems & Human Health program. In this role his work includes teaching courses and collaborating on research with SPH primary faculty members.
In addition to his commitments to the OHSU-PSU School of Public Health (SPH), Dr. Olson holds a faculty appointment in the OHSU's OIOHS (Oregon Institute of Occupational Health Sciences) and at Portland State University in the Psychology Department. Specializing in organizational and behavior change, Professor Olson has developed impactful programs and tools for supervisors and workers in a variety of industries, including aviation, bus transit, commercial trucking, construction, and home healthcare. He is also a founding investigator and an associate director of the Oregon Healthy Workforce Center, a Center of Excellence in Total Worker Health funded by the National Institute for Occupational Safety and Health.
Education, Degrees
B.S., Utah State University, 1997
M.A., Western Michigan University, 1999
Ph.D., Western Michigan University, 2002
Awards and Honors
2012-2016, President Elect, President, and Past-President, Organizational Behavior Management Network
2014 – 2017, Transportation & Safety Task Force, American Academy of Sleep Medicine
2009, First place, Best Practices Intervention Evaluation Competition. Work, Stress, & Health Conference 2009 (APA/NIOSH)
Notes
Shift Onboard: Protecting New Bus Drivers Against Safety & Health Hazards (Ryan Olson, PI)
Funding Source: NHLBI (R01 HL105495)
Dates: 2/1/18 to 1/31/23
Description: Cluster randomized trial to evaluate the efficacy of a program to prevent weight gain and common safety incidents among new mass transit bus operators. The study will also investigate working conditions that may be associated with excess weight gain during the first two years of bus driving.
U19 OH010154 (Kent Anger, PI) NIOSH/CDC09/01/16 to 08/31/21 "Oregon Healthy Workforce Center" "Engineering and Behavioral Controls to Improve Team Truckers Sleep and Performance" (Olson, Project PI) Description: Evaluation of engineering (seat and mattress) technologies and behavioral sleep interventions to reduce fatigue and improve driver sleep, performance, and well-being. Role: Project PI
U60OH008472  (C. Cude, R. Olson, MPIs) 07/01/15 to 06/30/20 NIOSH/CDC "Improving Occupational Health In Oregon: Turning Data To Action" Description: Expanded state-based occupational health and safety surveillance research.  Within this project OHSU leads the Oregon Fatality Assessment and Control Evaluation (OR-FACE) program. Role: Multiple PI
W81XWH-BAA-11-1 (Leslie Hammer, PI) 02/01/13 – 01/31/17      USAMRMC (11097008) "Development And Evaluation Of Veteran Supportive Supervisor Training (VSST): Reintegration Of The Oregon National Guard And Reserves Into The Workplace" Description:  The aim is to develop and evaluate a veteran supportive supervisor training program for the civilian workforce and examining effects on veteran and family health and well-being. Role: Co-Investigator
2014YH00280 (Peter Johnson, PI) 05/01/15 to 12/31/16 Washington Department of Labor and Industries "The Effects of an Anti-Vibration Truck Cab Mattress on Team Truck Drivers' Sleep, Health, and Performance" Description: The proposed project will evaluate sleep, health, and performance enhancing effects of an anti-vibration mattress for team drivers who must sleep while their partner drives.  Return on investment via fuel efficiency measures will also be collected. Role: Co-I, PI of OHSU Subcontract
R01 HL105495 (Ryan Olson, PI) 04/14/11 to 03/31/17 (no-cost extension) NHLBI/NIH "Social Support During a Randomized Trial of a Trucker Weight Loss Intervention" Description: Cluster randomized trial of a competition-based weight loss program with computer-based training and motivational interviewing.  Includes analyses of social support and stress as moderators of effectiveness. Role: PI