More than 150 experienced faculty from diverse backgrounds.
More than 150 faculty members work within the OHSU-PSU School of Public Health. They have a wide range of expertise, from monitoring and assessing health risks and opportunities in populations, to helping build health-supporting social environments through policy, advocacy, and programs. They are educators, advisors, researchers, practitioners and community leaders. They come from backgrounds in quantitative, behavioral, environmental and social sciences, policy and government, exercise and health sciences and anthropology, among many other areas. They all work in collaboration with each other and with community partners, and are especially focused on the training and education of future leaders and practitioners in the public health fields.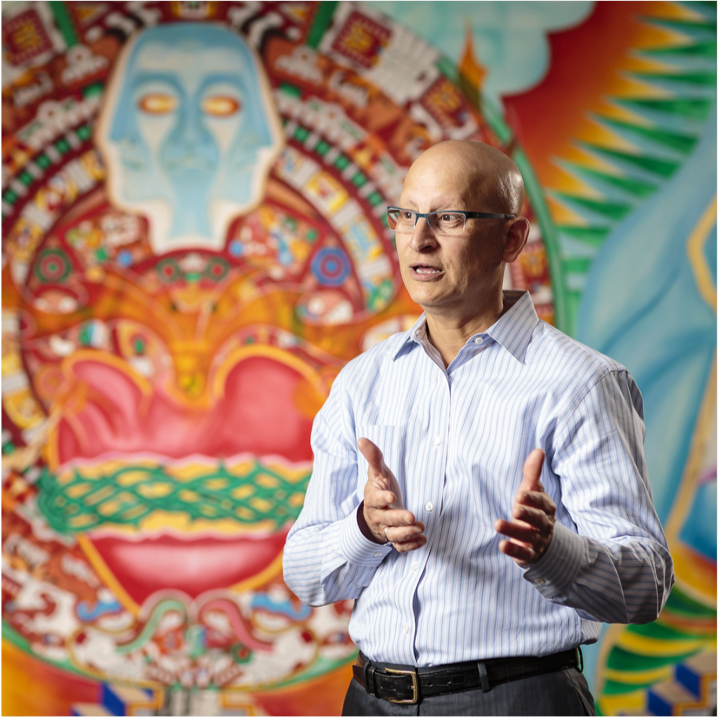 Faculty Directory
Office
PSU – URBN 670N
work
Phone
:
(503) 725-3044
work
Email
:
gelmons@pdx.edu
INTERNET
Biography
Sherril Gelmon is professor of public health and director of the Ph.D. program in Health Systems and Policy at the School of Public Health. She teaches health systems management and policy courses in the M.P.H. and Ph.D. programs, and leads the improvement science curricula for OHSU Family Medicine and Preventive Medicine residents, and for OHSU medical education programs. She directed OHSU's Foundational Improvement Science Curriculum, a faculty development program for medical and nursing educators.
She was previously coordinator of the three-university Oregon M.P.H. program, coordinator of PSU's health management programs and chair of PSU's Division of Public Administration.
Gelmon has conducted multiple research projects on community health improvement, health professions training, and community-university partnerships. Past research projects include evaluation of the implementation of Oregon's Patient-Centered Primary Care Home program; Partners Investing in Nursing's Future Initiative; and the Community Engaged Scholarship for Health Collaborative. Gelmon works with community agencies and graduate students to develop evidence of the impact of educational and health improvement interventions.
She is a Fellow of the American College of Healthcare Executives
Education, Degrees
Dip.P.T., University of Saskatchewan, 1976
B.Sc. P.T., University of Toronto, 1978
M.H.Sc., University of Toronto, 1983
Dr.P.H., University of Michigan, 1990
Awards and Honors
2017:

Filerman

Prize for Educational Leadership, the

Association of University Programs in Health Administration

2011: Thomas Ehrlich Civically Engaged Faculty Award, Campus Compact
2011: PSU Alumni Association Distinguished Faculty Achievement Award
2007: PSU Civic Engagement Award for Excellence in Community-Based Teaching and Learning
2005: Annual Service-Learning Research Award, International Association for Research on Service-Learning and Community Engagement
Notes
Evaluation of the Implementation of the Patient-Centered Primary Care Home 2014-2016 Model in Oregon, Phase III – Identification of Exemplary Practices. Office of Oregon Health Policy and Research, Oregon Health Authority Role: Principal Investigator
Evaluation of the "Partners Investing in Nursing's Future" Program 2005-2014 Robert Wood Johnson Foundation and Northwest Health Foundation Evaluation of a grant-making program to stimulate local foundations to develop programs to invest in targeted nurse workforce initiatives. Role: Co-Principal Investigator
Evaluation of the Implementation of the Patient-Centered Primary Care Home 2013-2014 Model in Oregon, Phase II – Attribute Scoring. Office of Oregon Health Policy and Research, Oregon Health Authority Role: Principal Investigator
Evaluation of "Health Information Exchange (HIE) Services in Oregon" 2013-2014 Oregon Health Authority. Role: Principal Investigator for evaluation
Evaluation of the Implementation of the Patient-Centered Primary Care Home 2012-2013 Model in Oregon, Phase I – Experiences of Early Implementation. Office of Oregon Health Policy and Research, Oregon Health Authority Role: Principal Investigator
Evaluation of the "Training Residents in Prevention and Policy" Project 2010-2013 Oregon Health & Sciences University, funded by the Health Resources and Services Administration. Role: Principal Investigator for evaluation
Evaluation of the "Partners Investing in Nursing's Future" Program 2005-2014 Robert Wood Johnson Foundation and Northwest Health Foundation Evaluation of a grant-making program to stimulate local foundations to develop programs to invest in targeted nurse workforce initiatives. Role: Co-Principal investigator
Evaluation of "Faculty for the Engaged Campus.'" 2007-2010 Fund for the Improvement of Post-Secondary Education and Community-Campus Partnerships for Health Evaluation of a national project to develop faculty and institutional capacity to conduct community-engaged scholarship in health professions education schools. Role: Principal Investigator