Donate To The School of Public Health
Oregon Health & Science University and Portland State University are powerfully positioned to train the next generation of public health leaders. OHSU is internationally known for life-saving medical research breakthroughs. PSU is a national model for community engagement and academic innovation.
Your generous support of the OHSU-PSU School of Public Health will help our students and faculty find enduring and sustainable solutions to public health challenges—improving the lives of our communities for generations to come.
DEAN'S SCHOLARSHIP FUND
Gifts to the Dean's Scholarship Fund support promising and diverse students as they pursue a career in health. Your investment will not only change the life of a student and their family, it will also provide students from communities with the greatest health challenges the opportunity to build skills to promote health and well-being where it is needed most.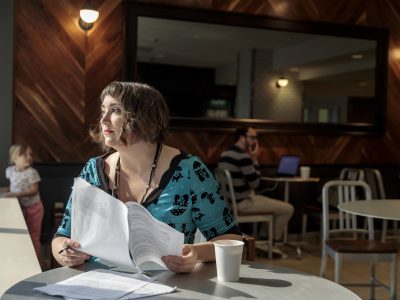 EMERGENCY FUND
The OHSU-PSU School of Public Health Student Emergency Fund provides students with flexible funds to ensure a financial setback does not mean the end of their academic goals. Your support will help students fill gaps in their financial aid; cover the cost of transportation, groceries, or childcare; or take care of other challenges that may arise.