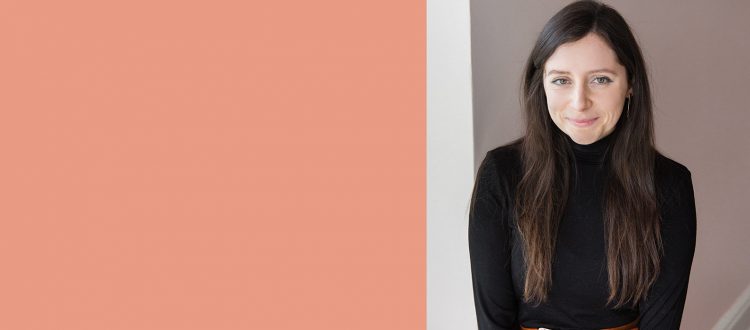 Helping To Shape A Better Health System For Those Who Call Oregon Home
Elizaveta "Liz" Walker was still an undergraduate, sitting in her first Public Health course taught by Jane Mercer, when she heard the story of John Snow and how he provided one epidemiology's earliest examples of protecting the public's health. Using data from London hospitals and public records, he traced a deadly outbreak of cholera from a local water pump, demonstrating the epidemic was a waterborne, contagious disease that could be prevented.
It was then she began to shift her career aspirations from wanting to develop clinical knowledge in order to help individuals to wanting to learn more about parameters that affect population health. On June 6, she made those goals a reality by graduating from the OHSU-PSU School of Public Health with a PhD in Health Systems & Policy.
Dr. Julia Goodman was the doctoral advisor for Walker's dissertation, Aligning Food Environments with Institutional Values: A Mixed-Methods Study of Oregon Healthcare Organizations. "Liz is a great role model for scholars who want their work to be policy-relevant and have an impact," noted Goodman. "I was impressed with how she tapped into her academic and professional network to access to organizational decisionmakers and to secure data for her dissertation work. She made sure that she was asking questions that were of interest not only to the field of health systems and policy but also to local healthcare organizations. Through her dissertation, she was able to deepen her analytic skills, develop new methodological expertise, write three high-quality journal-ready manuscripts, and contribute new knowledge to the study of food environments in healthcare organizations. I'm excited to see what she does next!"
The OHSU-PSU School of Public was the only school Liz applied to for her doctoral studies, for much of the same reasons why she earned her undergraduate and master's degrees from PSU: because it is her home and has been since she emigrated to the United States as an infant with her parents.
"I was born in the former USSR and emigrated to the States when I was nine months old," she recounted. "We settled in Portland, Oregon, and I grew up in a household where my parents instructed us to achieve all we can through our education. They too were young when they left the Soviet Union, so I remember running through the halls of the pre-renovated Lincoln Hall with my little sister while they were in class." She can still remember the angels painted on the ceilings and the dark concrete floors, having spent so much time on campus with her parents as they earned their music degrees and held assistantships for their respective mentors.
"Today, my kid brother is an undergrad accounting major at PSU and I marvel at how all of the members of my family spent a formative chunk of their life at this institution."
"Early on in my academic journey," she added, "I rejected the norm of letting your academic institution decide where you lived, who you formed relationships with, and to whom you paid your taxes. I know that staying in one place could sound ridiculous to some, but my background was that of a Russian immigrant family that was all clustered within a 20-mile radius, in the only city I've ever known to be home."
Along with her new doctorate, Walker also has a new position as a senior policy analyst with the Oregon Health Authority's Health Evidence Review Commission, which is responsible for prioritizing health services for the Oregon Health Plan. "I am applying the theoretical and practical insights of my education to help shape a better health system for those who also call Oregon home."
Her goal is to create better systems of health that can steward resources and health services in an equitable manner. "This aspiration is why I joined the Oregon Health Authority as the next step in my career: the state is placed in a position where it has to steward finite funds to deliver excellent care to vulnerable priority populations. To do that, it has to overcome barriers to access, structure contractual relationships with providers and payers, and deliver guidance and rules in an ever-changing healthcare environment. The pulls and pushes are complex, feedback loops abound, and power is at play at every level: in short, it's an exhilarating sense-making endeavor for a newly-minted health systems specialist."
She cited several faculty at the School of Public Health who have inspired and guided her, beginning with Jane Mercer and Claire Wheeler who sparked that interest in population health. She mentions Rick Lockwood, whose "cynical charm", she said, kindled an abiding interest in health system infrastructure. "However, the most profound impact was made by Sherril Gelmon, who was initially the MPH program director when I was a master's student and later the PhD HS&P program director throughout my doctoral studies," she said. "Dr. Gelmon is singularly why and how I developed into the health professional I am today. Her high standards, and her confidence in you to achieve those standards, have shaped me and the way I think about health systems and policy."
"I met Liz nearly a decade ago when she first took a class with me during her MPH:HMP," said Dr. Sherril Gelmon, Director of the PhD in Health Systems & Policy program. "She impressed me then with her passion for learning and her commitment to high performance, and that impression has not changed throughout her doctoral studies. She took on the challenge of doctoral studies combined with full-time work at OHSU in the Department of Surgery, started a marriage and a family, stepped back to be a full-time student and GRA so she could focus on completing her dissertation, bought a first home, and defended her dissertation within a relatively short period of time — all with confidence, clarity and good humor and never apparently becoming totally overwhelmed as happens to so many doctoral students.
"Her dissertation research was beautifully crafted and I hope she will successfully disseminate the results," added Gelmon. "She now has an excellent new position at the state's Health Evidence Review Commission, which offers terrific opportunities to apply her knowledge to important policy decisions that affect the health of many Oregonians."