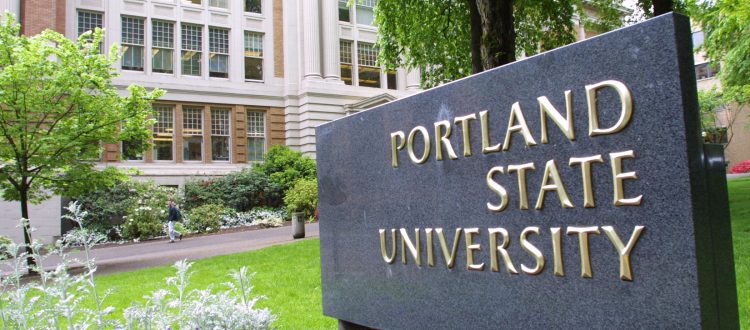 A Letter from PSU Deans to President Stephen Percy
As Deans at Portland State University, it is painful to watch the recent events that continuously remind us all of the racist society we live in and the social inequities that plague our most vulnerable communities. Our work as academic leaders at Portland State University should be on the side of history where we are committed to building a more compassionate world. We must build a just society, which promotes health equities and wellbeing while recognizing that particular attention needs to be paid to marginalized oppressed groups who have historically been victims of institutional racism.
We work in a value-based university, which has a history of activism and as Deans, we applaud the numerous peaceful social movements led by our students, staff, and faculty alike to bring attention to the horrific events over the past few weeks.
We know we can do better and more. We know that a just world is possible but in order to achieve it collectively, we must strive for better and commit to measurable actions. We stand in solidarity with our community to dismantle the social systems and structures, which promote white supremacy, racism, oppression, and social and health inequalities. We are committed to working alongside our students, faculty, and staff to develop policies that are centered on the health and wellbeing of our communities of color. As such we write to you to work together with our community to establish action steps to make our schools, colleges, and university a better place.
In preparation for our meeting on Tuesday [president's executive council meeting], we want to make you aware of the issues which we would like to convey during our meeting.
We recognize this critical moment in history and in solidarity believe that we can no longer just respond with statements of values and instead, we must be intentional in our actions; therefore, we call upon our institution to engage in dialogue with its community to reimagine campus safety based on collective principles and values.
Include our communities of color in the University's engagement agenda.
Implement community-based alternatives to addressing harms and preventing trauma.
Require anti-racism training for all employees and students at Portland State University.
Establish an anti-racism university endowed scholar whose research is focused on systems of change.
Promote the scholarship and research that advances racial, social, health, and economic equity.
Thank you,
Jose Coll
Marvin Lynn
Clifford Allen
Sy Adler
Leroy Bynum
David Bangsberg
Richard Corsi
Matthew Carlson
Shelly Chabon*
Rossitza Wooster*
* Added to the letter after it was presented to President Percy.