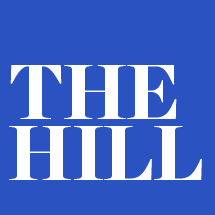 Dean David Bangsberg comments on COVID-19 trends in Oregon
Dean David Bangsberg, MSc, MD, MPH, MS, was cited in an article published this week in the political news site The Hill, commenting on the promising trends in COVID-19 cases in Oregon and Washington.  State officials say they are cautiously optimistic that the case curves in their states are beginning to bend downward.
The number of new cases in both states has dropped for four consecutive days, and the most recent data shows new cases are just a fraction of what they had been at each state's peak.
"We are cautiously optimistic that what we're doing is working," said David Bangsberg, founding dean of the Oregon Health and Sciences University-Portland State University School of Public Health.
But officials said that both Washington and Oregon face challenges ahead, especially as they begin to ease restrictions in the coming months. "As we establish control of this for the first wave and when we relax our social distancing interventions, testing and contact tracing will be a very important part to monitor for the second wave," Bangsberg said. "We need to anticipate and look proactively for it. The earlier we detect the second wave, the easier it will be to contain it."
Read the entire story at The Hill.