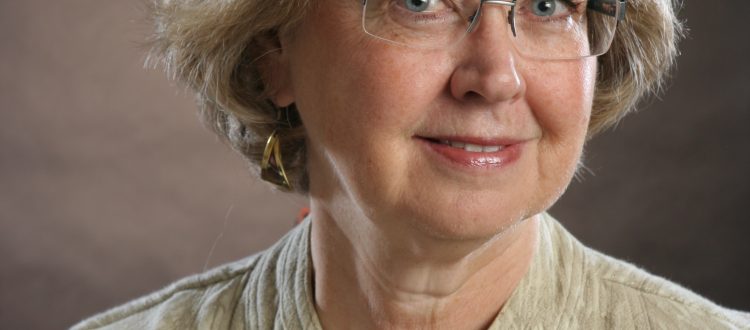 Dr. Katherine Bradley Honored with OPHA Lifetime Achievement Award
Award recognizes a career dedicated to advancing public health and improving the health of all Oregonians
Dr. Katherine Bradley, RN, PhD, has been an integral part of the success of the OHSU-PSU School of Public Health since its formation, but her contributions to public health in Oregon span many years. This month the Oregon Public Health Association (OPHA) recognized Bradley's long commitment to public health and to the improvement of Oregonians' health by presenting her with their Lifetime Achievement Award at their annual conference.
"We are so proud that OPHA has recognized Dr. Bradley's leadership, advocacy, and dedication to improving the health of all Oregonians," said Dr. David R. Bangsberg, dean of the School of Public Health, "as well as inspiring and training many of our current and future public health leaders."
Public health professionals are nominated by their peers for this prestigious lifetime achievement award. The honor was an unexpected surprise for Bradley, but she notes that "being recognized by your colleagues has a lot of meaning."
Past recipients of the Lifetime Achievement Award have included Ken Rosenberg, former affiliate assistant professor of epidemiology at SPH; the late Dr. Donald Austin, emeritus professor of epidemiology at SPH; and the late Mitch Greenlick,  professor and chairman of public health and preventive medicine at Oregon Health & Science University and an early champion of the creation of a school of public health in Portland.
In addition to guiding students through the Master of Public Health – Public Health Practice program, Bradley has played an essential role at the School of Public Health since Oregon Health & Science University and Portland State University first came together to create the joint institution in 2015. During that formational period, she served as the School of Public Health's interim associate dean for practice, working with the leadership team to prepare for accreditation, establishing the framework for community practice and workforce development' and expanding the school's portfolio of internships and field experiences.
She is also a clinical associate professor in the OHSU School of Nursing, where she is faculty in the Doctor of Nursing Practice program and the Program Director of the Interprofessional Care Access Network program. Her background in research and education funding, grants management, publications, and presentations is extensive.
Before joining OHSU in 2012, Bradley was an administrator for the Oregon Health Authority's Public Health Division, where she was responsible for the State Maternal and Child Health programs. She helped to strengthen partnerships with community groups and local public health agencies and increased federal grants funds, helping to expand programs and provide greater access to public health services for low-income families.
Bradley received her B.S.N. from Seattle University; her M.N. in Nursing Administration from the University of Washington and her Ph.D. in Nursing from the University of Kansas.