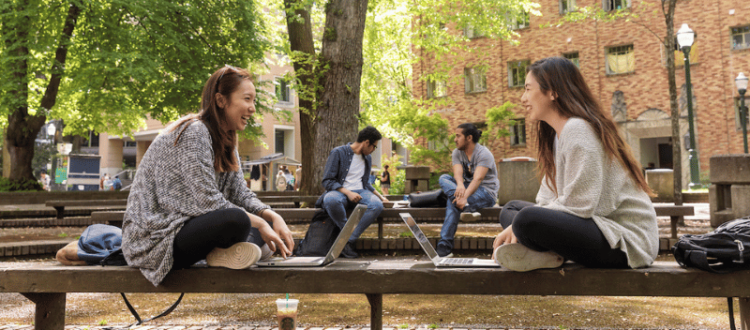 Watch Betty Izumi on KOIN AM Extra
Watch KOIN AM EXTRA to see Betty Izumi, interim Associate Dean of Student Affairs and Professor in the School of Public Health discuss Portland State University's recent designation as an Asian American Native American Pacific Islander Serving Institution (AANAPISI, pronounced anna-peasy).
This designation comes with nearly $2 million in federal grant funding to expand support, resources and services for Asian American and Pacific Islander (AAPI) students. This designation also speaks to a larger trend at PSU, fostering support for minoritized groups on campus. PSU is the first public university in Oregon to receive funding under the AANAPISI designation, and is now recognized as a federally funded Minority Serving Institution (MSI). The AANAPISI designation comes alongside PSU's progress toward becoming a Hispanic-Serving Institution (HSI).