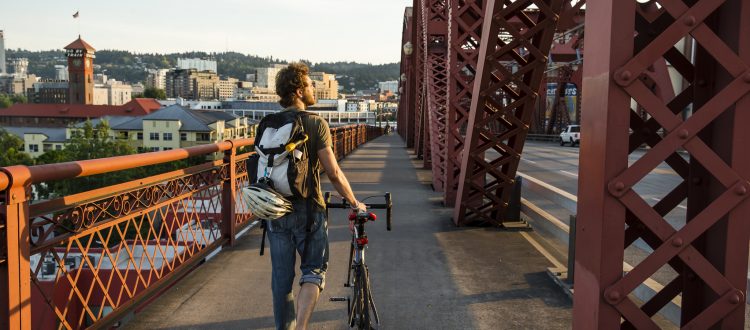 Our School is CEPH Accredited!
I am pleased to announce that the OHSU-PSU School of Public Health has met the requirements of accreditation by the Council on Education for Public Health. Our school is now an officially accredited institution. The council's determination follows the submission of a self-study report last August and a site visit by external peer reviewers last September. The reviewers spoke with many of our faculty, students, alumni, leaders and community members as well as OHSU and PSU administrators to verify what we submitted. The CEPH's full report can be found here.
This effort was the result of tireless work across the School of Public Health. The time, energy and willingness to engage with the accreditors and share with them the many achievements the school has already made cannot be overstated.
And, those achievements are tremendous:
The establishment of the OHSU-PSU School of Public Health Dean's Scholarship Fund which has already raised $1.5 million to help support a promising and diverse student body.
Announcement of a new, permanent home for the OHSU-PSU School of Public Health beginning in 2020, to be located at 4th and Montgomery streets on the PSU campus.
Collaboration between OHSU, PSU and the Portland community to address gun violence as a public health issue
The OHSU-PSU School of Public Health Research Pilot Grant Award Program this year supported three grant proposals, the school also awarded three grants via the Curriculum Innovation Planning Program.
The celebration of the OHSU-PSU School of Public Health Classes of 2016 and 2017, resulting in nearly 150 new professionals ready and able to help end health disparities across Oregon, Southwest Washington and beyond
Achieving accreditation provides an opportunity for us to look forward to what's next for the school. We will launch a three-month strategic planning process in September to identify our opportunities, priorities and organizational needs. We will look at long-term strategic direction to ensure alignment of the school's leadership around vision, mission, reputation and organizational values.
I wanted to personally share my congratulations and appreciation to you for reaching this significant milestone in the school's history, as well as the well-being of our community.
Best,
David Bangsberg, M.D., M.P.H.
Founding Dean, OHSU-PSU School of Public Health
To learn more about the OHSU-PSU School of Public Health, and the CEPH accreditation process, listen to the July 31 edition of the OHSU Week Podcast here.