Building on 24 years of accredited public health partnership, the collaborative School of Public Health continues a tradition of success.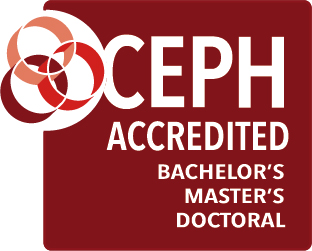 Following the more than two-decade partnership of granting collaborative, accredited MPH degrees, the OHSU-PSU School of Public Health was notified of its full accreditation by the Council on Education for Public Health (CEPH) in June 2017. Now, in addition to accredited MPH programs and dual degrees, the joint School brings together the best of an academic medical center with the best of a community-engaged comprehensive university, to also offer accredited undergraduate and doctoral degrees.
CEPH is the nationally-recognized accrediting body for schools of public health. Its work ensures that schools and programs are meeting the highest standards for education in public health disciplines. Our CEPH accreditation extends through June 2022.
Self-study for CEPH Reaccreditation
The School of Public Health engaged in a self-study process in anticipation of CEPH reaccreditation. The purpose of the self-study is to assure stakeholders that the School has been rigorously reviewed and meets standards required to maintain accreditation, and that the education that the School provides adds value to the lives of its students and graduates. The self-study involved broad, inclusive stakeholder engagement, including leadership, faculty, staff, students, alumni, and community partners. The School of Public Health submitted its final self-study report to CEPH on March 25, 2022, and the site visit is scheduled for April 25 – 27, 2022.
Below is the timeline for the self-study process:
Invitation to Review 
[Editor's Note: Thank you for closely engaging with the self-study report. The review period has ended, and the section below is archived for the site visit.] 
We are currently inviting comments on the CEPH self-study report. Please use the following link to download and review the self-study report and provide your feedback using Qualtrics. 
CEPH accepts written comments from faculty, staff, students, alumni, community partners, and all members of the general public about the School of Public Health until 30 days before the site visit. Written comments may be submitted via e-mail to submissions@ceph.org or posted mail to:
Council on Education for Public Health
1010 Wayne Ave, Suite 220
Silver Spring, MD 20910
General questions about the School of Public Health's CEPH accreditation can be directed to sphacadaffairs@ohsu.edu.