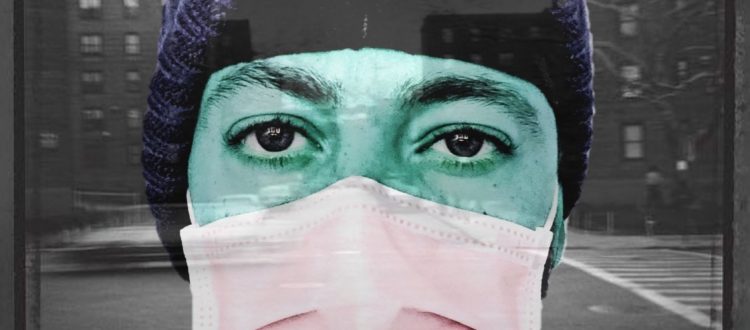 Dr. Ryan Petteway, MPH, DrPH, has been writing poetry and music since he was 11 years old, but it wasn't until he was in graduate school that he began to appreciate the power of the arts for communicating about health issues. While studying Health Behavior and Health Education at the University of Michigan, he wrote a song called "Breathe" for his younger brother who has asthma and realized how the arts can communicate about these issues in a way that is both easily understood and credible.
For Petteway, poetry has become its own form of public health. "Having a conversation with the public through poetry is more accessible and more influential and motivational than a research paper," he said. This is particularly true when it comes to working with youth, as Petteway does in his research. "Young kids don't want an article to quote—they want a theme song, an anthem to shout."
Poetry as a form of communication is already becoming readily accepted by major public health and health care journals, including the Journal of the American Medical Association (JAMA), which has a section devoted to poetry, and Health Affairs. Even OHSU had a seminar planned this spring, postponed due to COVID-19, called "Medicine as Poetry, Poetry as Medicine" which was to feature both medical professionals and poets discussing the healing power of poetry.
Although COVID-19 has temporarily delayed his field work, Petteway continues to write music and poetry. He expecting to have two additional poems, LATENT//Missing and PARTICULATES//Tulips, published in public health journals in the coming weeks and has a book proposal in the works with other public health professionals.
Most recently, he has been working on a collection of poems related to health equity, COVID19, structural inequality, and resistance. One piece called BLACK//Gold, which speaks directly to structural racism, police violence, and COVID19, was published via Resistance Poetry and posted for listening on SoundCloud. BLACK//Gold has also been featured on Ani DiFranco's "Righteous Babe Radio.
Another poem from the collection, TOGETHER//Untethered, was honored in April with the Interconnection and Community Award during National Poetry Month. He read the poem himself for the 2020 OHSU-PSU School of Public Health Commencement:
"His work to explore notions of power, inclusion, and accountability through poetry and the arts is pushing new boundaries in how we talk about public health," said David Bangsberg, dean of the School of Public Health, about Petteway's poem. "It is a powerful reminder that truly being in this together requires more than slogans in these times of crises – that togetherness must become the basis of our new 'normal'."
As a social epidemiologist and assistant professor of Health Promotion in the OHSU-PSU School of Public Health, Petteway's scholarship focuses on the social structures, institutions, and relationships that influence health and health inequities, including structural racism, sexism, and heterosexism. Underlying this work are core notions of power, inclusion, and accountability in public health research and practice, and avenues for participatory urban governance.
His most recent work involves engaging youth who live in N/NE Portland in a participatory research project focused on the social determinants of health (SDH) within their own neighborhoods. "I discovered that Multnomah County has no data by neighborhoods on social determinants," he noted. "They are focused on outcomes, and their data is not at the neighborhood level."
Working with Self Enhancement Inc. (SEI), he is training a new generation of youth of color to become community-based researchers. One project trains youth in participatory research so they can photo-document and map their daily experiences of SDH. With Multnomah County supportive of working with Petteway to include the youth researchers' data in their own data analysis, the students were first trained in participatory research, research ethics and guiding principles, and SDH. They then used smartphones and web-based mapping to investigate SDH related to the places where they frequently visit, those "activity spaces" which are part of their daily routine, such as school, public transportation, grocery stores, and restaurants, and rate them on how healthy/positive or unhealthy/negative they are.
A second project, paused due to COVID-19, will pair each youth with an adult in order to train them how to conduct research in partnership with another person. The project will document intergenerational experiences of racial exclusion/inclusion based on their daily place-based experiences. Where do they feel most welcomed and included? Where are they most excluded or harassed? The idea is to develop a sort of Yelp-like process for uncovering spaces of racism and spaces of love, support, and resistance in their daily lives.
An art show of the students' work was planned with installations at both the OHSU South Waterfront campus and the PSU campus, but have been postponed due to COVID-19.
Find more of Ryan Petteway's poetry at POETRY//Bars. His most recent public health article can be found here:  On Minority Health Month, Public Health Critical Race Praxis, and a Critical Need for Imagination