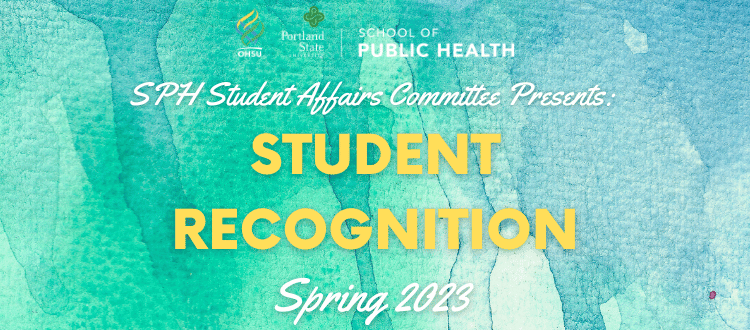 Spring 2023 Student Shout Out
We Celebrate You All!
The OHSU-PSU SPH Student Affairs Committee presents the Spring 2023 Student Shout Outs to celebrate achievements in Leadership, Perseverance, Scholarship, Social Justice, and Teaching. Their achievements exemplify the values we hold dear in our academic community, and their success is a testament to their hard work, passion, and commitment.
While we are delighted to celebrate these achievements, it is important to acknowledge that every student contributes to our collective growth and success. Each student at SPH brings unique strengths, talents, and aspirations that enrich our learning environment.
Achievements come in many forms, and each step forward, no matter how big or small, deserves recognition. We are immensely proud of all our students, and we firmly believe that all of them have the potential to accomplish great things.