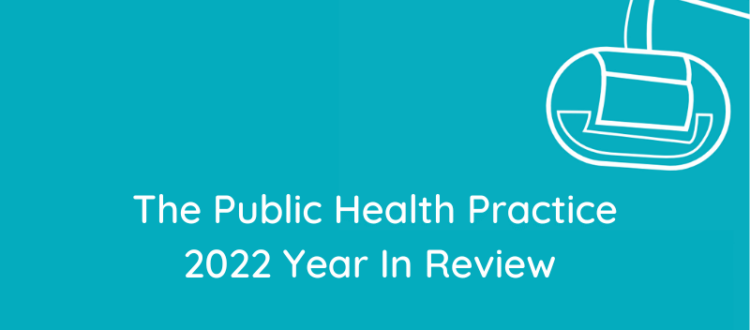 Update To the Public Health Practice Booklet
The Public Health Practice Team released an update to their PHPT Booklet and published a new document called 2022 Year in Review, just in time for their open-to-the-public session at the 2023 Annual Student Leadership Conference on April 4th, 2023 at the Smith Memorial Student Union room 294 from 5:00 – 6:00 pm on Practicing Public Health in Oregon.
The Public Health Practice Team (PHPT) is a unique partnership between the OHSU-PSU School of Public Health and community partners, such as the Oregon Health Authority (OHA). This team places graduate-level student workers with community partners to assist with response to existing and emergent public health needs as well as preparing for potential public health challenges. We collaborate on Public Health Practice to help advance Oregon toward a healthier and more equitable future.
The 2022 Year in Review gives an overview of the accomplishments by the PHPT. The leadership team grew with the addition of Dr. Eric Hall, SPH graduate students tackled Mpox through increased education, awareness, data management, and overseeing tracking capabilities in public health with the OHA, and PHPT students and alumni are doing incredible work in the field of public health. Read the profile of Taurica Salmon.
Attend the PHPT session at the Student Leadership Conference to learn more about the benefits of practicing public health in Oregon – Registration Information.