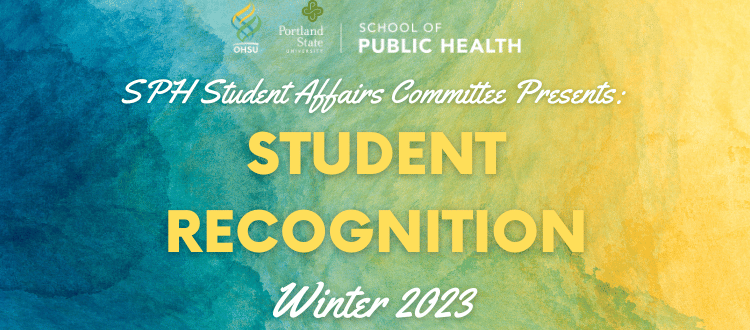 We Celebrate You All!
The OHSU-PSU SPH Student Affairs Committee presents the Winter 2023 Student Shout Outs to celebrate achievements in Academics, Community Building, Leadership, Perseverance, Scholarship, Service and Teaching.
Congratulations to all the students listed here, as well as the students not listed. It takes a lot of hard work, courage, and dedication to pursue a higher education degree in the midst of all of life's demands.