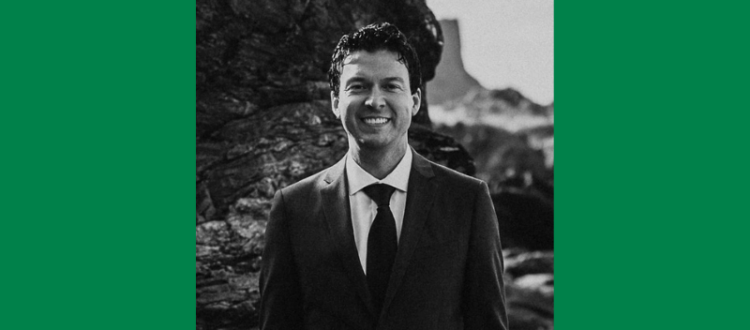 Bryant Carlson, New Interim Assistant Dean of Undergraduate Affairs
Bryant Carlson became the Interim Assistant Dean for Undergraduate Affairs in September, following Belinda Zeidler's return to faculty as an assistant professor.
Prior to his interim appointment, Carlson served as an Assistant Teaching Professor, teaching undergraduate and graduate courses in program planning & evaluation, race, gender, social class and health, quantitative research design and analysis, and principles of health behavior. Carlson was recently nominated by students for the Faculty Excellence in Teaching award. In addition to his teaching, Carlson's recent research has focused on older adult social connectedness and mental health, and climate change impacts and older adults.
Carlson is looking forward to the multiple ways he will be able to support faculty and students in his new role. "I am most excited about supporting our outstanding undergraduate instructors," says Carlson. "I love many things about working with students, but helping them strengthen their passion for helping people is what I enjoy the most."
Carlson has a Ph.D. from Portland State University in Sociology, a M.S. from Pacific University in Clinical Psychology, M.Div. from Graduate Theological Union, and a B.A. from Concordia University in English Literature.